The Open
venues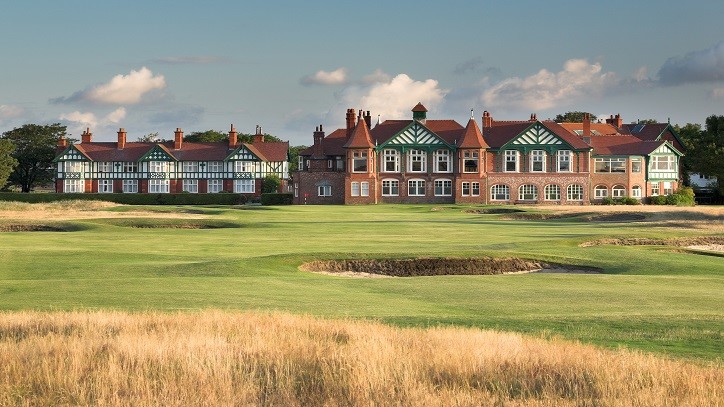 Host to 11 Open Championships, The Ryder Cup and for the first time in 2015, The Walker Cup.
The Open Championship
The True Test of Champions
England's Golf Coast has a rich heritage of hosting The Open Championship. Home to three of the four English courses on the current open rota, The Open has been played 33 times on our three royal links since Royal Liverpool hosted its first Open in 1897. Royal Lytham & St. Annes hosted its first Open in 1926 and Royal Birkdale joined the rota in 1954.
Notable winners of The Open Championship at one of our three Open venues include Tiger Woods, Arnold Palmer, Gary Player, Seve Ballesteros, Bobby Jones and Peter Thompson; all of whom can be found in our Hall of Fame.
The Open returned to England's Golf Coast in 2017 when Royal Birkdale hosted the 146th Open Championship. Jordan Speith was victorious, with a winning score of 268 (-12).
| | | | | |
| --- | --- | --- | --- | --- |
| YEAR | VENUE | WINNER | NATIONALITY | WINNING SCORE |
| 2014 | Royal Liverpool | Rory McIlroy | Northern Ireland | 271 |
| 2012 | Royal Lytham & St. Annes | Ernie Els | South Africa | 273 |
| 2008 | Royal Birkdale | Padraig Harrington | Ireland | 283 |
| 2006 | Royal Liverpool | | USA | 270 |
| 2001 | Royal Lytham & St. Annes | David Duval | USA | 274 |
| 1998 | Royal Birkdale | Mark O'Meara | USA | 280 |
| 1996 | Royal Lytham & St. Annes | Tom Lehman | USA | 271 |
| 1991 | Royal Birkdale | Ian Baker-Finch | Australia | 272 |
| 1988 | Royal Lytham & St. Annes | | Spain | 273 |
| 1983 | Royal Birkdale | | USA | 275 |
| 1979 | Royal Lytham & St. Annes | | Spain | 283 |
| 1976 | Royal Birkdale | Johnny Miller | USA | 279 |
| 1974 | Royal Lytham & St. Annes | | South Africa | 282 |
| 1971 | Royal Birkdale | Lee Trevino | USA | 278 |
| 1969 | Royal Lytham & St. Annes | Tony Jacklin | England | 280 |
| 1967 | Royal Liverpool | Roberto Di Vicenzo | Argentina | 278 |
| 1965 | Royal Birkdale | | Australia | 285 |
| 1963 | Royal Lytham & St. Annes | Bob Charles | New Zealand | 277 |
| 1961 | Royal Birkdale | | USA | 284 |
| 1958 | Royal Lytham & St. Annes | | Australia | 278 |
| 1956 | Royal Liverpool | | Australia | 286 |
| 1954 | Royal Birkdale | | Australia | 283 |
| 1952 | Royal Lytham & St. Annes | Bobby Locke | South Africa | 287 |
| 1947 | Royal Liverpool | Fred Daly | Northern Ireland | 293 |
| 1936 | Royal Liverpool | Alf Padgham | England | 287 |
| 1930 | Royal Liverpool | | USA | 291 |
| 1926 | Royal Lytham & St. Annes | | USA | 291 |
| 1924 | Royal Liverpool | Walter Hagen | USA | 301 |
| 1913 | Royal Liverpool | JH Taylor | England | 304 |
| 1907 | Royal Liverpool | Arnaud Massy | France | 312 |
| 1902 | Royal Liverpool | Sandy Herd | Scotland | 307 |
| 1897 | Royal Liverpool | Harold Hilton | England | 314 |